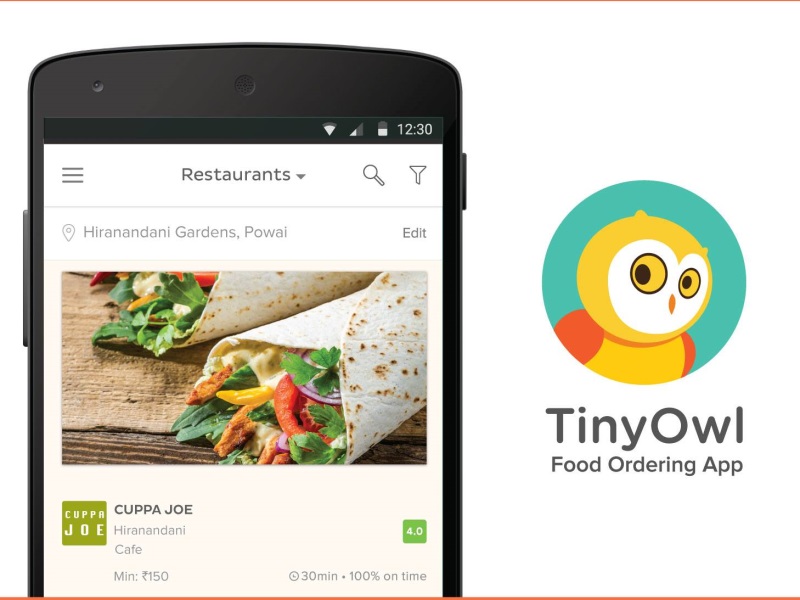 Food ordering app TinyOwl on Wednesday, in partnership with payment gateway Citrus, has launched a new service called MyWallet for its users to make transactions easier and faster.
MyWallet will also allow users to get instant refunds, the company said.
"We have seen that across industries, major customer dissatisfaction happens due to challenges in refunds. To resolve this and to give impeccable and secure payment experience we have incorporated the unique and exclusive service – powered by Citrus for our consumers," Harshvardhan Mandad, co-founder, TinyOwl, said.
"Making the feature unique, now the users can also transfer their real MyWallet money in to their bank account instantly. Within 4 weeks of launch 30 percent of orders are paid via MyWallet"
TinyOwl also said that the users will also now be able to add money through card or net banking in MyWallet.
Currently, this feature is only available on the Android version of the app.
Last month, Mumbai-based mobile-only food ordering platform TinyOwl confirmed reports of layoffs to Gadgets 360, saying the firm will be eliminating certain job positions in the company on a strategic level.
A news report filed on Tuesday on Yourstory pegged the number of layoffs at over 150 employees, in Mumbai and Pune, mostly in sales, marketing, data, and business intelligence teams. Employees were given a month's salary as severance.